KPlate
Custom finishes & colors
High-tech
SOFTOUCH® custom buttons
Feedback RGB LED on keys
Characteristics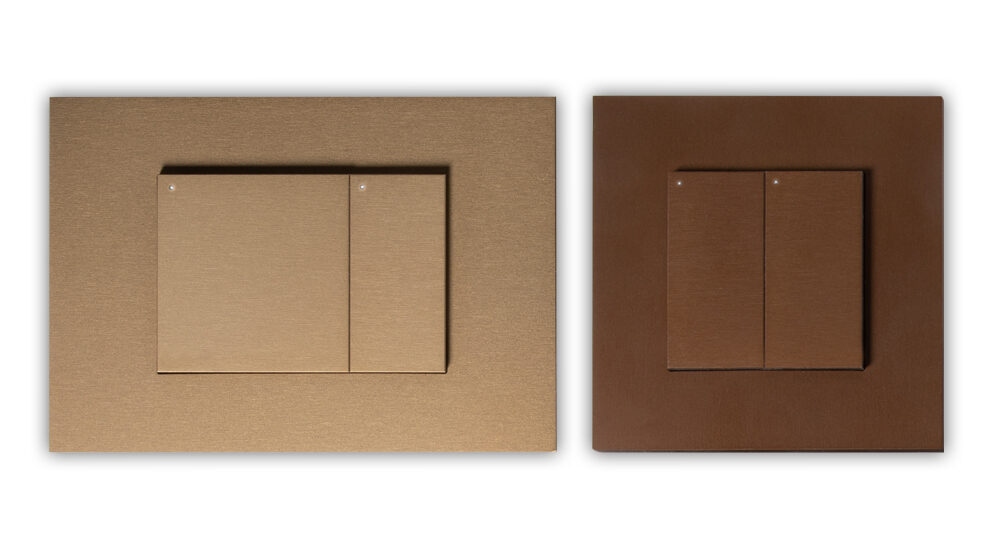 Layout and push
buttons customize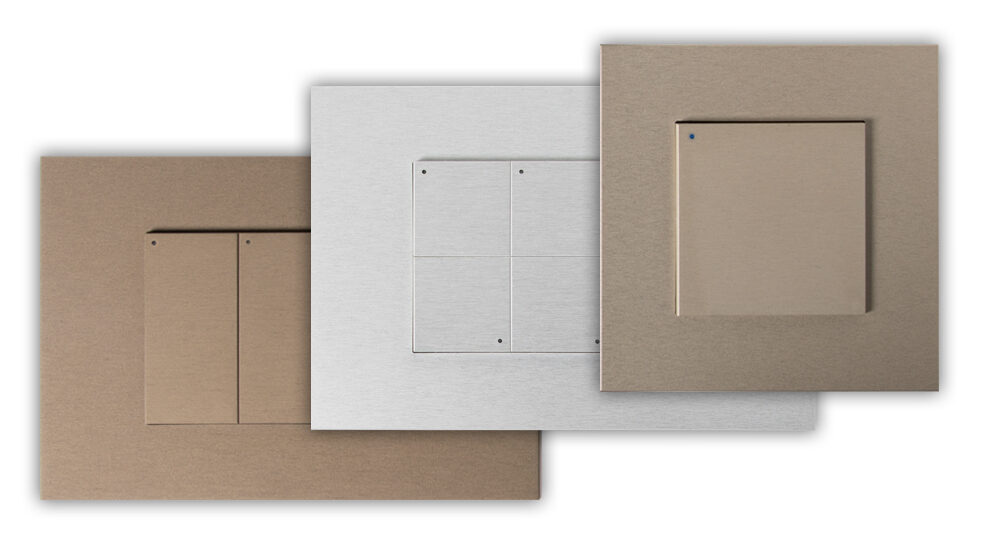 Custom finishes & colors
Total customization of the colors with finishes polished and matt.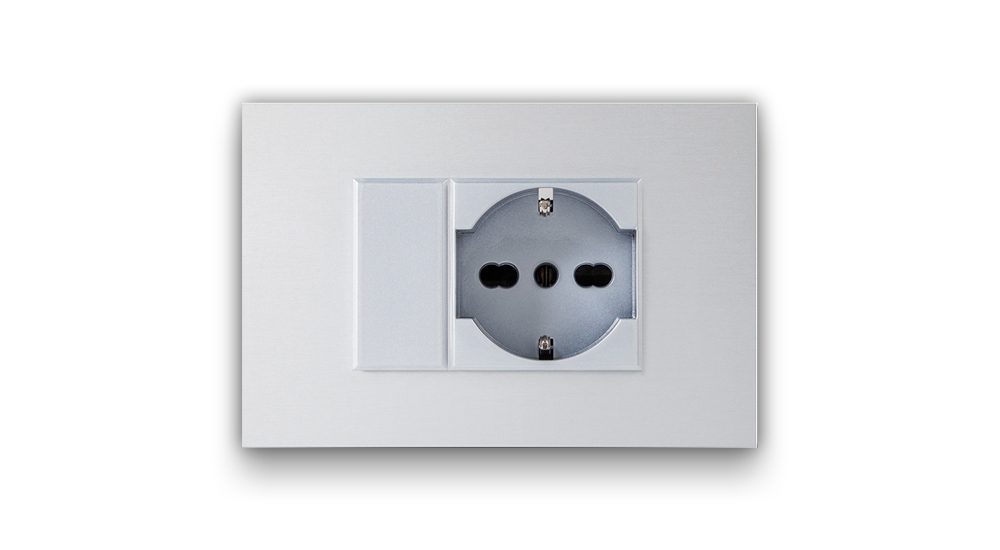 Socket plates
For a full coordination between plates and sockets a specific range is supplied. Furnished with a complete set of components and accessories.
How it works
The K/Plate® pushbutton panels are the optimal complement to the EasyBUS system. Made of aluminium and available in configuration up to 4 buttons (standard 502) or 6 buttons standard 503), the K/Plate is characterized by the versatility of the colors and finishes available, to meet the most demanding requests. Equipped with built-in electronics, the bus connectors make the wiring to the Yachtica® system very fast; magnetic hooking to the frame further reduces installation time. The keys, single, double or even quadruple, with or without icons, are individually removable in order to be replaced at any time: while installing, during the delivery of the plant or later, during possible refits.You can decide the color and mode of turning on the RGB LEDs of the buttons, or plan how they work if the keyboard is bus-connected to the Yachtica® system. The dry contact version makes them compatible with any other automation system. Coordination with the K/Plate Socket ensures a uniform aesthetic result.
Technical data
Power supply for LED
11-28VDC
Keypad dimension up to 4 buttons (WxHxD)
80x80x6 mm
Keypad dimension up to 6 buttons (WxHxD)
120x80x6 mm
502 socket dimension (WxHxD)
80x80x5 mm
503 socket dimension (WxHxD)
120x80x5 mm
504 socket dimension (WxHxD)
143x80x5 mm